Enjoy the Authentic Sri Lankan Experience

100% Natural, Dairy Free, Gluten Free
Try a Sri Lankan style Breakfast with our Best Selling Sambols Don't miss the 10% Offer!
Just sprinkle some spicy sambol on your toast to awaken your senses!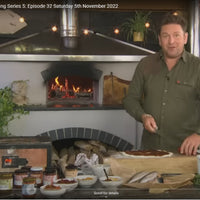 RUCI products featured in James Martin's Saturday morning on ITV
Watch James generously spread the RUCI Spicy Lime Chutney on the flatbread to top it up with fresh mackerel....
Learn more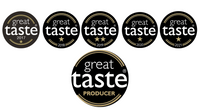 We are a Great Taste Producer!
Our commitment to taste and quality speaks for themselves. We have won Great Taste Awards every year since 2017 and we are recognised as a Great Taste Producer, by the Guild of Fine Foods.
View our Great Taste Winning Range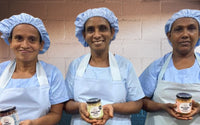 Made in Sri Lanka with Love
All RUCI products are handmade in small batches and packaged in Sri Lanka. We are on a mission to create livelihood opportunities in the rural villages of Sri Lanka, as we believe lack of opportunities has been the main cause of the civil conflicts over the years.
Nearly 100 workers, mainly women, work in the facilities where we make RUCI products.
We support the farmers and fishermen by buying our ingredients directly from them at a fair price. 
While spreading the taste and goodness of the Sri Lankan cuisine, we spend 10% of our income to support our mission. Every RUCI product you buy is your contribution to help us to do this and take us closer to our vision of economically enriched rural communities.
Find out more